Diamond Mesh Netting Used as Impact Netting
When purchasing Diamond Mesh Netting the best option is having border ropes installed, border ropes make the installation quick and easy, for impact panels with top rope or fully rope bordered please use the Impact Panel Calculator on the home page, for small netting panels you do have a few options depending on how the netting is being used, if net is not being used as an impact panel and without borders the square mesh option is a good way to go.
If net is being used as an impact net one options is to string braided twine around the net panel, this takes time but it is less expensive, you would need to purchase
#60 Braided Nylon Twine
or use your own twine or small rope.
Here is an example of a 10' x 10' Golf Impact panel purchased in Diamond Mesh without the border rope option, instead
#60 Braided Nylon Twine
is strung around the edge.
First step is to cut about 45' of twine and start stringing the top edge, then down each side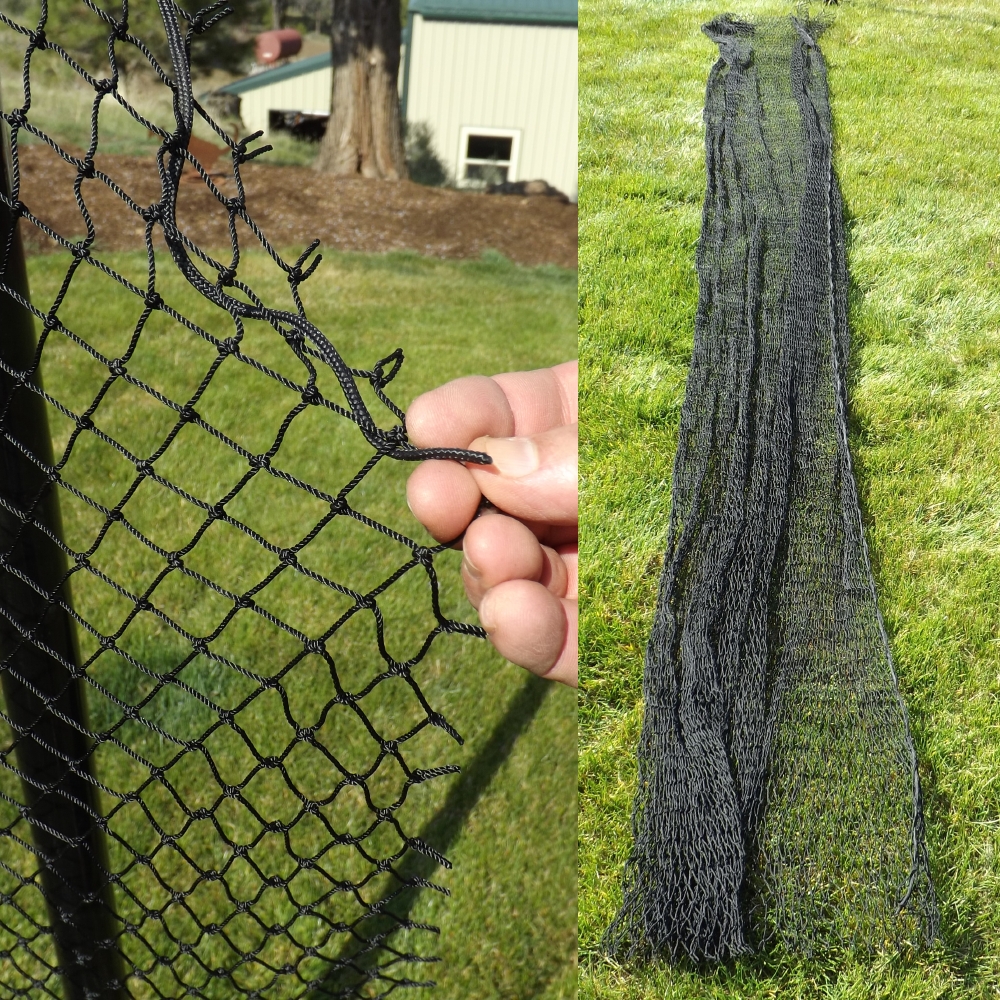 Next attach two top corners using
Snap Hooks
(Carabiners) or other attachment clips.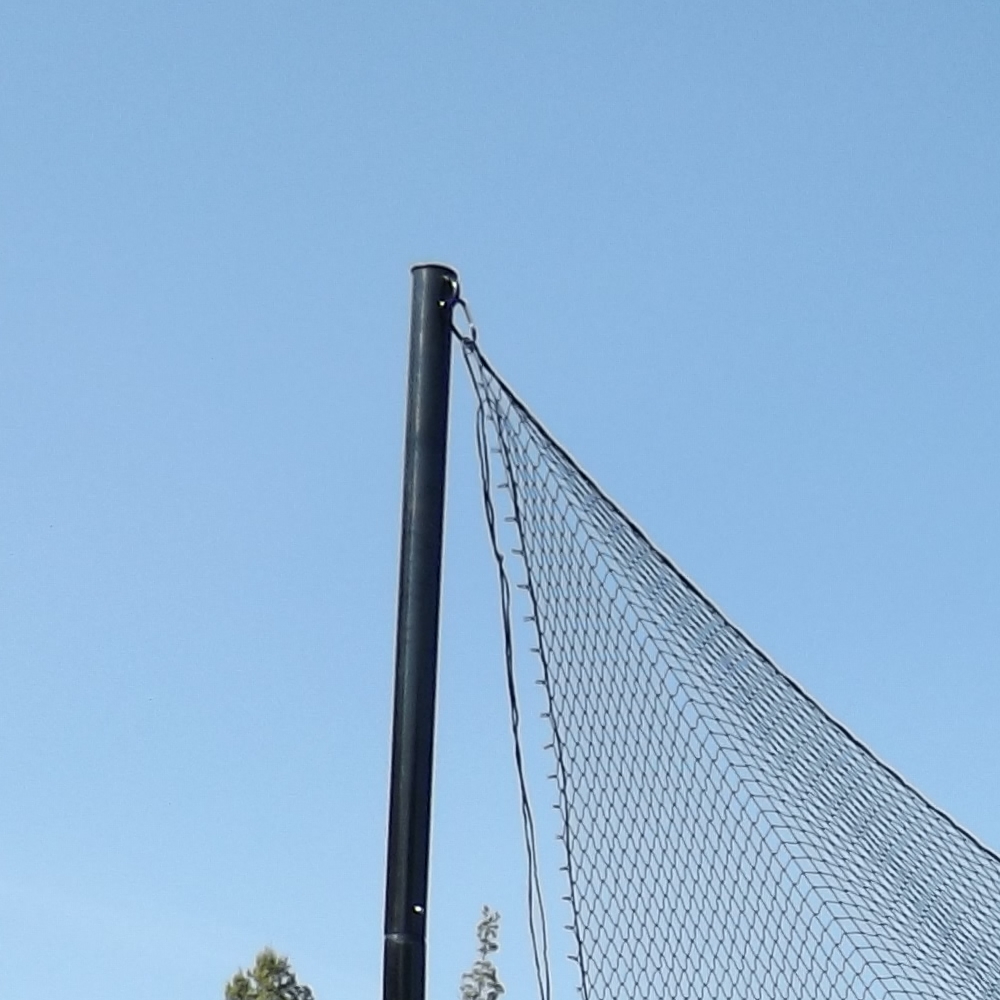 Tie twine to bottom corners or use
Snap Hooks
(Carabiners) or other attachment clips then tighten the twine on one bottom corner, this will will tighten both sides and top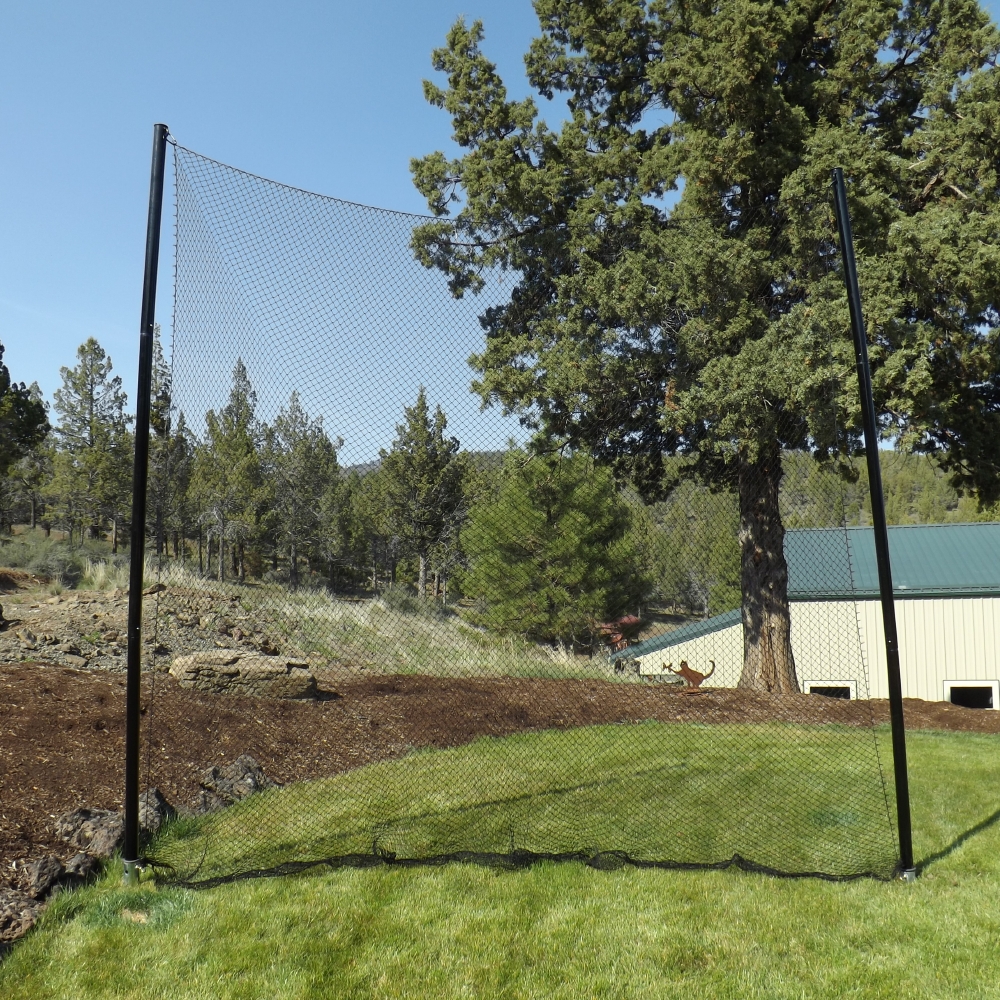 Last step is to string bottom and tie it off, in the picture below we strung the
#60 Braided Nylon Twine
starting about 1' in from the corner on each side then tie twine about 1' up from the bottom to create a pocket to catch balls, if this net is being used as an impact net it would be best to order about 20% wider net to create slack in the netting to absorb the impact and to leave more netting on bottom to create a pocket, for a 10' square frame you would want to order 12' wide x 10' high diamond mesh netting and then 1 spool of
#60 Braided Nylon Twine
from the Hardware page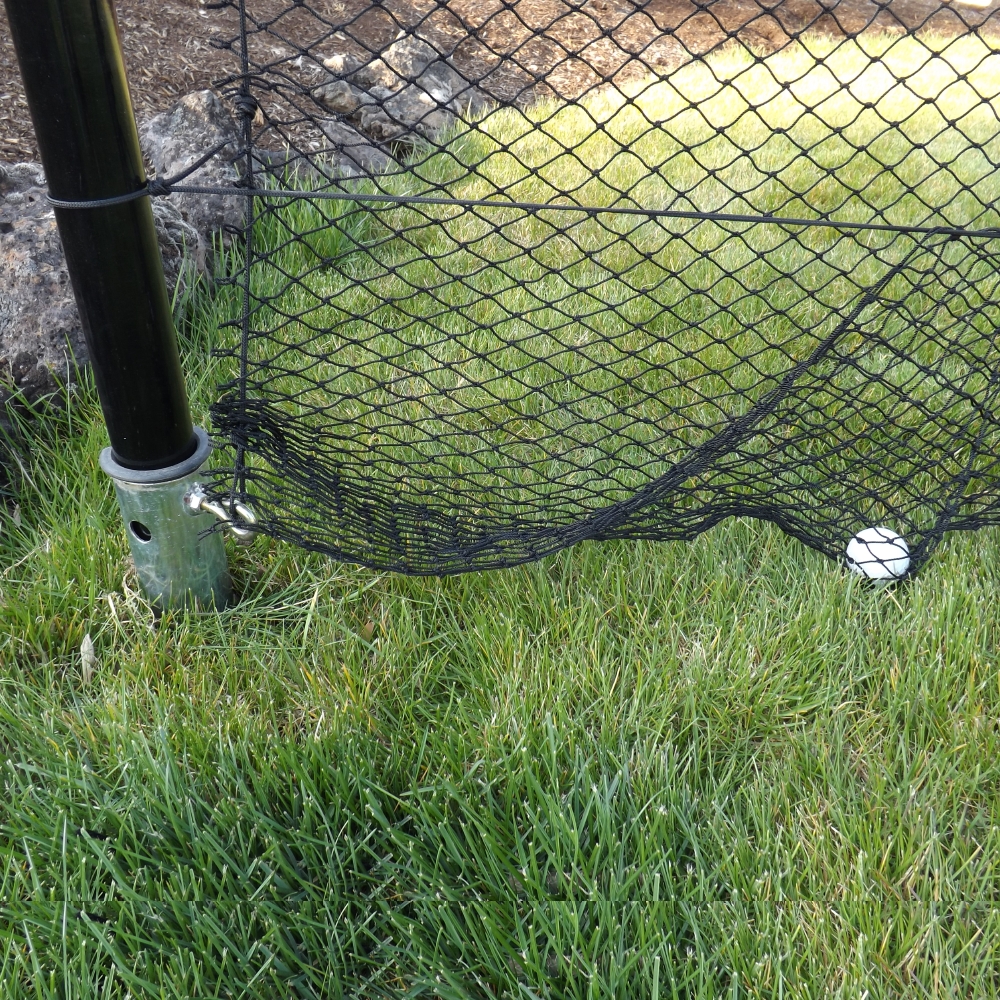 In the last picture we used two
Ball Bungees
on each side to attach net to poles for a finished look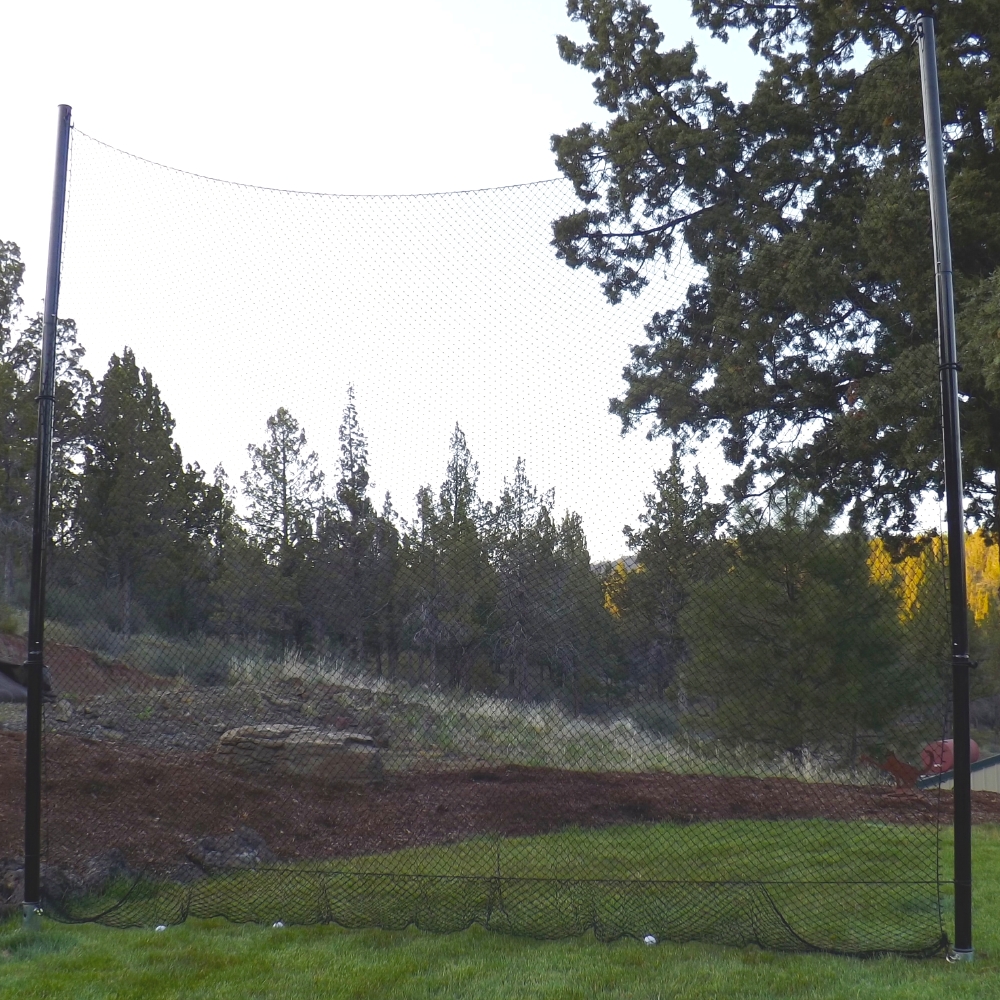 To order this setup here is what you will need: 1 Net using the Netting Calculator 1 ea
#60 Braided Nylon Twine
2 ea
10' Steel Poles
(Poles come with Carabiners) 2 ea
Snap Hooks
if not purchasing Steel Poles 4 ea
Ball Bungees
If you want a different size net for instance 12' x 12' you would need a 14'6" Wide x 10' High Net and 12' Poles or if you wanted a wider net lets say 14' High x 20' Wide you would want to order a 24' Wide net x 14' High and three 14' Poles
For Golf, Hockey or Lacrosse you can use #15 or #21 x 3/4" would be better, for Baseball, Softball, Soccer or Football Kicking Net #36 x 1-3/4" would work well