Shipping Policy
We use UPS and USPS you can choose at checkout what shipping service is best for you.
UPS
Orders from Gourock, Inc. ship from our Washington State production and warehouse locations, since most items we carry are heavy most orders are shipped UPS Ground. Different products have varying preparation leadtimes until they are finalized for shipping, and some general background on this is referenced on the
FAQ
page.
Once shipped, typical UPS Ground arrival times to your location noted in business days can be estimated by referencing the UPS map below: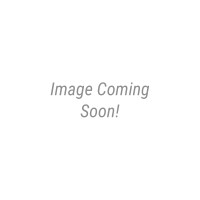 USPS
USPS works well for small packages and usually takes three business days or less anywhere in the US
INTERNATIONAL SHIPMENTS (anywhere outside of the USA)
We're glad to ship our products internationally to you, and want you to be fully aware of what you should expect while choosing to proceed with an international purchase and import. Gourock.com will ship to any location that is available to select during your checkout process, and UPS is the shipping firm used for most all international deliveries. Please note that products that are shipped internationally are subject to customs brokerage, which is facilitated by UPS. This means that for international deliveries there will be additional fees due to UPS upon the arrival of the package - payable to UPS at the time of delivery. We are not in control of this aspect of an imported package, however you can reference what to expect at this link of the
UPS site
STOCK INVENTORY & PREFABRICATED PRODUCTS
Any of our stock inventory products (prefabricated items) are generally processed and ready to ship out within 1-2 business days of your order. Stock inventory items are noted with that shipping lead-time in the product details. Larger quantity orders may possibly take a couple days longer for packaging considerations.
NETTING ORDERS & CUSTOM NETTING PRODUCTIONS
All netting orders (placed via the ordering calculator) are produced per-invoice, and are all custom fabrications that have mandatory production lead-times in order to be ready to ship. Production lead-times vary based on the amount of material, order features, current product queue, and seasonality.
Smaller volume orders of bulk (unbordered) mesh are typically finished in 2-5 business days.
Higher volumes of bulk netting, as well as netting that has rope or webbing bordering are typically completed within 5-10 business days.
Large scale netting orders, highly customized constructions, commercial volumes of material, and multiple quantity fabrications have lead-times that can be estimated per-invoice or quote, and can be up to 3 business weeks (+/-) on average.
All orders are completed for shipping as quickly as possible, and frequently depart on the shorter end of the estimated production lead-time. Emailed inquiries regarding lead-time are accepted through the company contact page. Please note that business days are Monday-Friday (weekends and holidays do not count as production days).