Steel Pole Deer Netting Install using T-Posts
Here is one option how to install the Steel Poles for net installation without using the ground screws that come with the poles.
For this installation we used #12 x 1-3/4" Nylon Netting cut on the square to install Deer Fence Netting around an orchard using 8' poles. We already had a 4' field fence around the orchard so rather than tearing the fence down we just left it and used the T-Posts already in place, we decide to install the poles 20' apart since we were using light weight netting and we were only installing 4' of netting on top of the 4' filed fence.
First step was to drive the T-Posts 6" further into the ground so we could slide the 47" Steel Pole section over the T-Post without the T-Post hitting the snap pin, then we used a piece of wood to protect the pole and drove the pole 6" into the ground, you don't have to do this only if you want the pole to be exactly 8', next we attach the 23" and 33" top sections together, then attached the netting to the steel pole, then put the rest of the pole together with the net attached.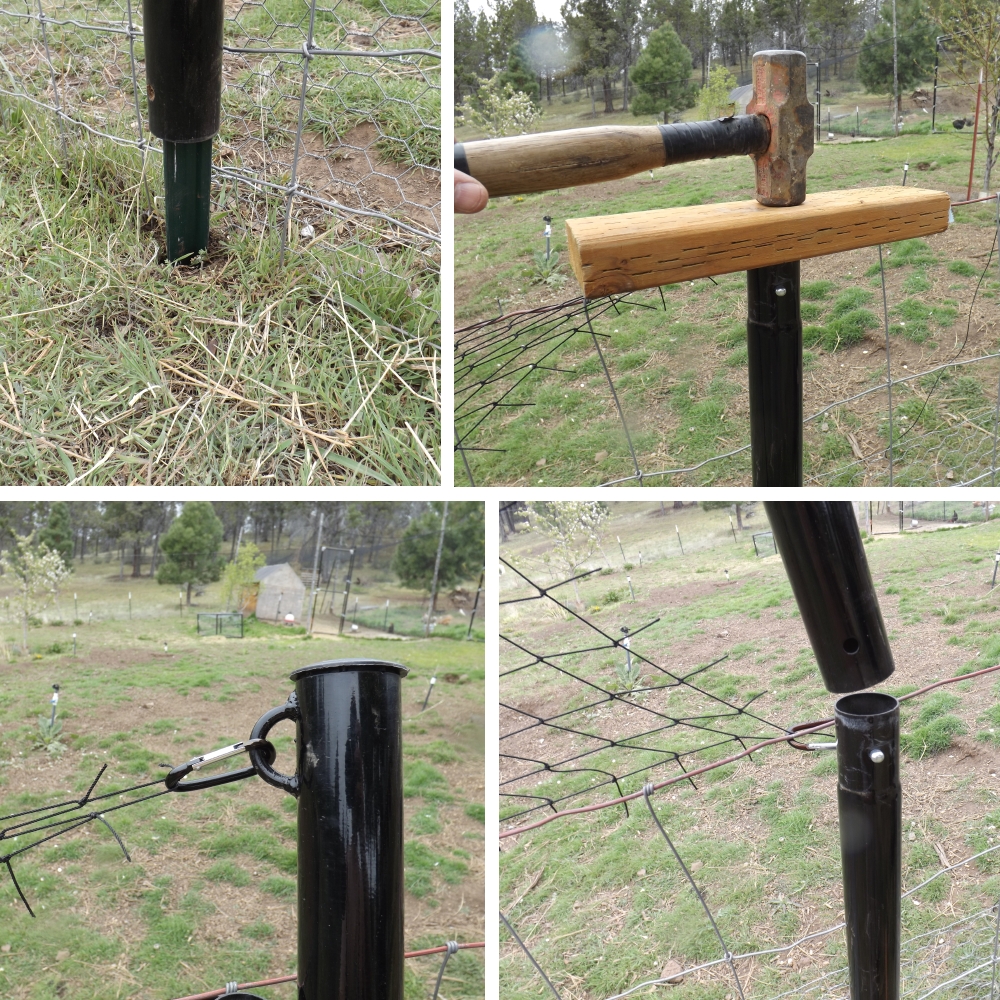 Continue installing poles and attach netting to each pole installed.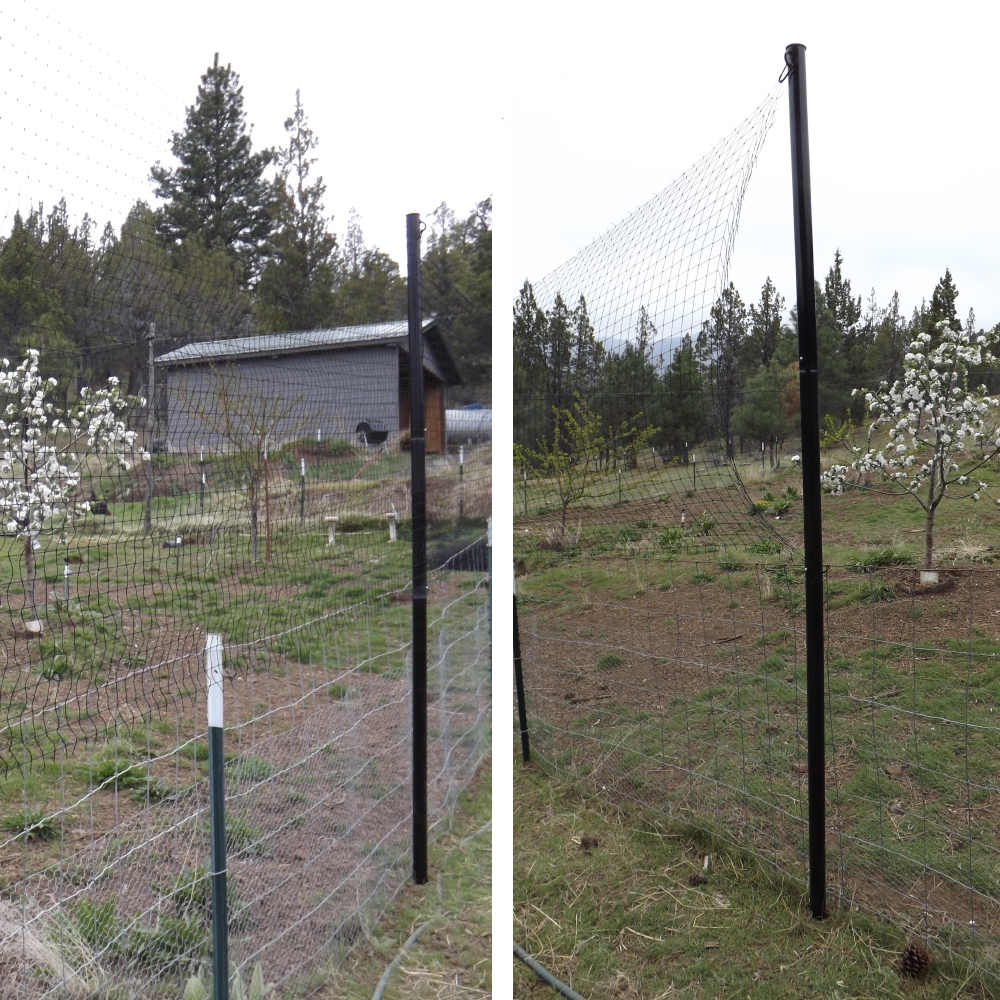 Since we did not have a border rope installed and just had an unfinished edge on the netting we decided to string
#60 Braided Nylon Twine
on the top edge, this is not necessary but it makes the net look nicer and if you get freezing rain or wet snow it will weigh the net down and probably stretch the unfinished edge, with the twin through the top the net will hold it's shape and look much better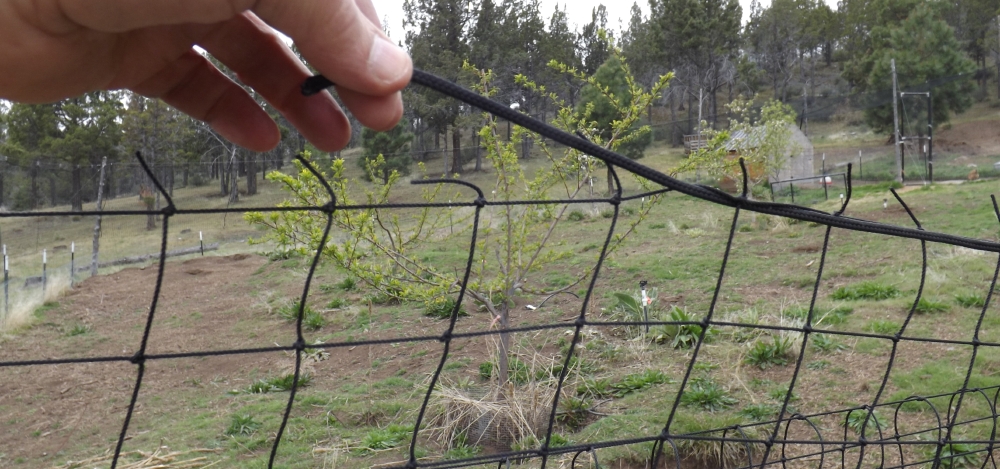 To finish the installation we used
ball bungees
to attach net to the poles, if you have excess netting you can roll it up and use the ball bungees to hold the net, we used
#60 Braided Nylon Twine
to attach the net to the filed fence.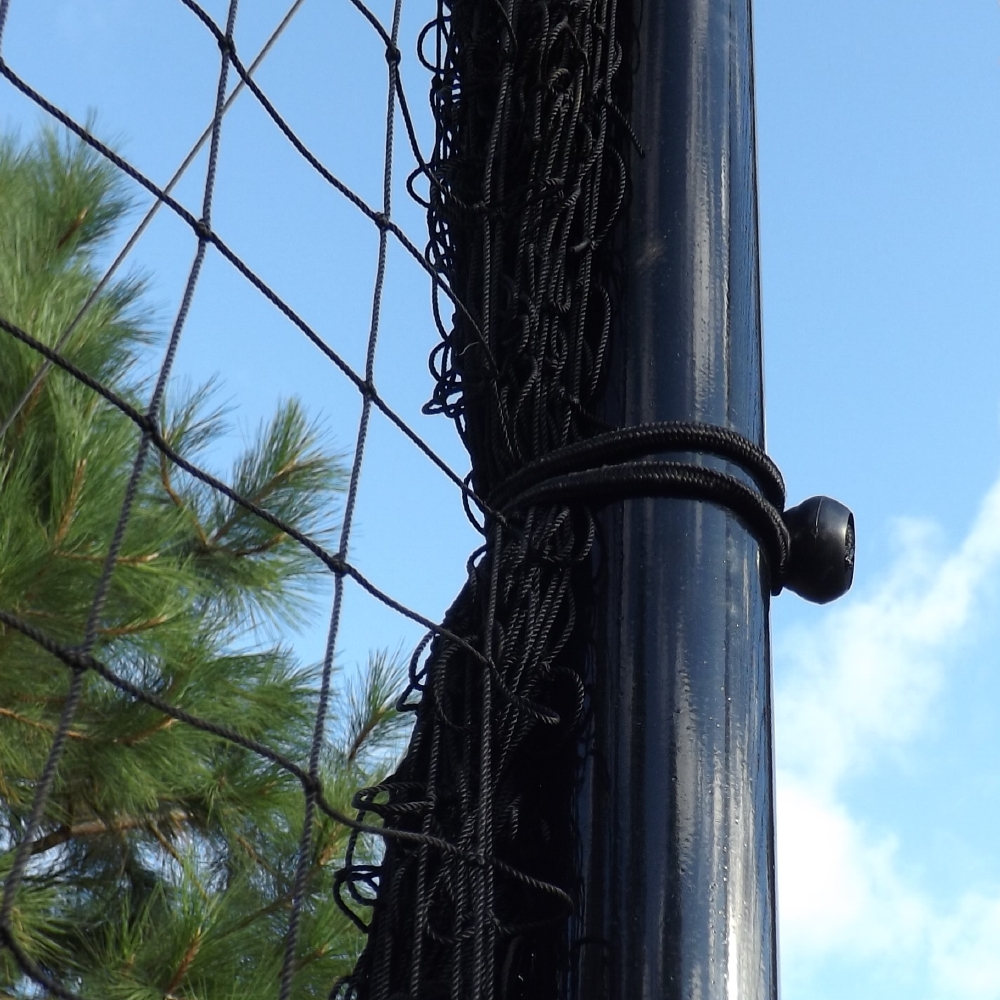 One advantage of this install is that you don't have to buy the complete Steel Pole you can buy just the
parts needed
and save some money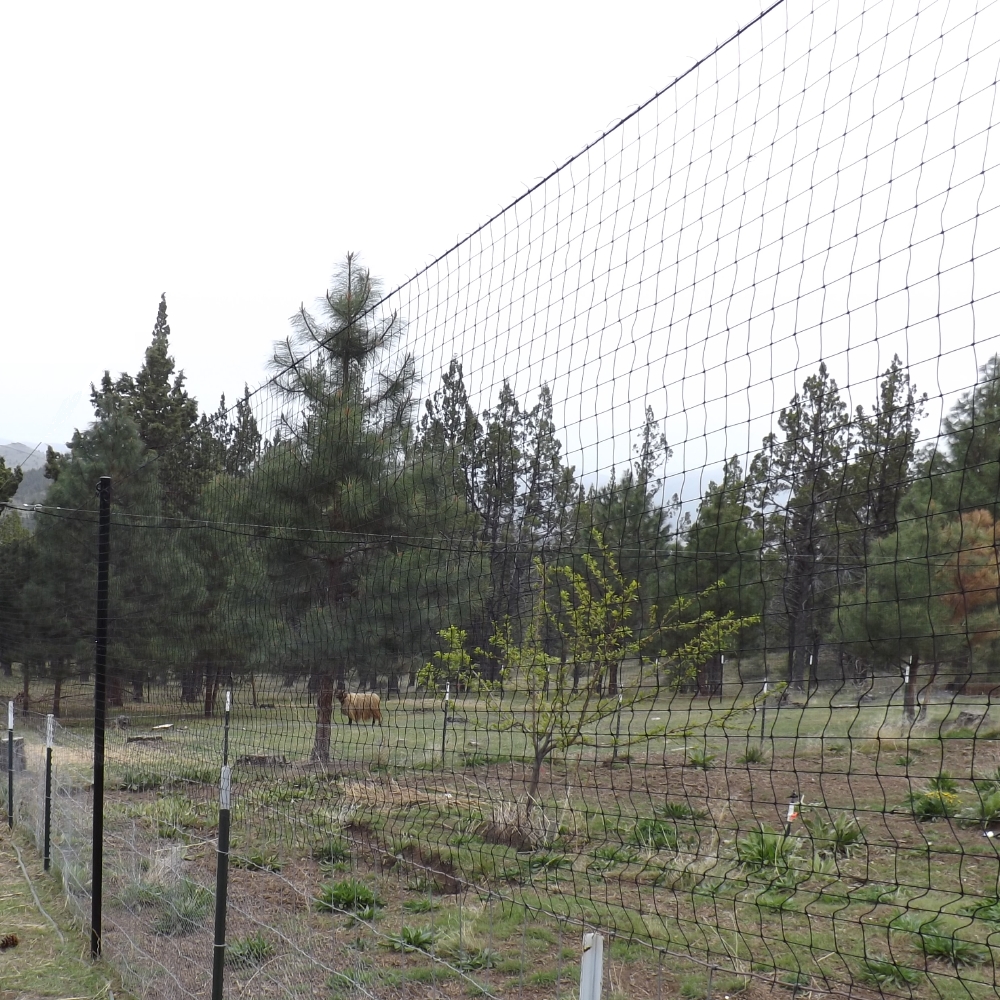 Most hardware and farm supply stores carry T-Posts, T-Posts are used for field fences,
Home Depot
carries 5' T-Posts for around $4 each