Collegiate Location Safety: Enhanced with Custom Kevlar Netting
Gourock.com has always specialized in the supply of custom nets and customized netting productions that are intended for a wide ranging variety of intended uses and applications. The majority of our custom netting production line is focused around the DuPont® type 66-728 nylon netting materials that are used for netting panels, custom net designs, netting enclosures, and a variety of other specialty netting jobs. But in addition to the nylon mesh materials, Gourock also offers a pair of High Performance Netting selections as well. The High Performance Netting characteristics include very high tensile rating twines and netting materials that have an expectation of combining maximum strength features within a lightweight mesh construction. One of these materials is DuPont® Kevlar fiber, which we offer in a 1-1/2″ square mesh knotted netting, loomed from a 1.7mm twisted twine.
The #12 X 1-1/2″ twisted-knotted Kevlar netting from Gourock.com features a very high tensile strength rating of 292 lbs., and is 100% Made in the USA. Specifically, DuPont® Kevlar Model 956 First Grade Filament, constructed from a 3-Strand Twisted Twine with Urethane Coating. It is a physically lightweight netting construction, making it a fantastic high performance netting selection for safety netting applications that require maximum strength along with being minimally visible. The 1-1/2″ mesh Kevlar netting is the preferred netting selection for professional hockey arenas and NCAA hockey stadiums for spectator protection barrier nets. The strength and lightness characteristics of Kevlar also make it a very popular and recommended netting choice for drone netting and UAV containment nets at high end research facilities, college labs, and military locations.
At Gourock.com we conveniently offer this Kevlar netting directly to you, custom ordered to most any particular dimensions that you want – right through our Online Custom Netting Calculator. In addition to the flat netting panels that we have produced and supplied right to your location, we also have other custom netting opportunities that you can explore and consider as well. For instance, there are instances that the Kevlar netting is requested to be constructed into netting enclosure designs – such as this recent example shown in the product drawing below.
Over the last few months we have worked with a commercial client of ours to facilitate a custom netting enclosure that was 17′ tall X 22′ wide X 30′ long, all constructed from the #12 X 1-1/2″ knotted Kevlar netting mesh. The final usage and installation location of this particular net was at a collegiate location in Massachusetts, and they wanted to utilize a physically lightweight and minimally visible netting product that would also provide maximum protective strength as well. The Kevlar netting fit the need perfectly, and the enclosure netting was constructed and shipped out to fulfill the project requirements they were seeking. Some additional unique features of this Kevlar enclosure net included a series of specifically located ceiling line ropes, as well as 3 particular areas of the side nets that had 8′ tall rope bordered entrance slits built-in. Once all of the Kevlar fiber was prepared for netting construction, this custom enclosure net was facilitated and ready to ship out within 3 weeks – and was delivered directly to our client's location.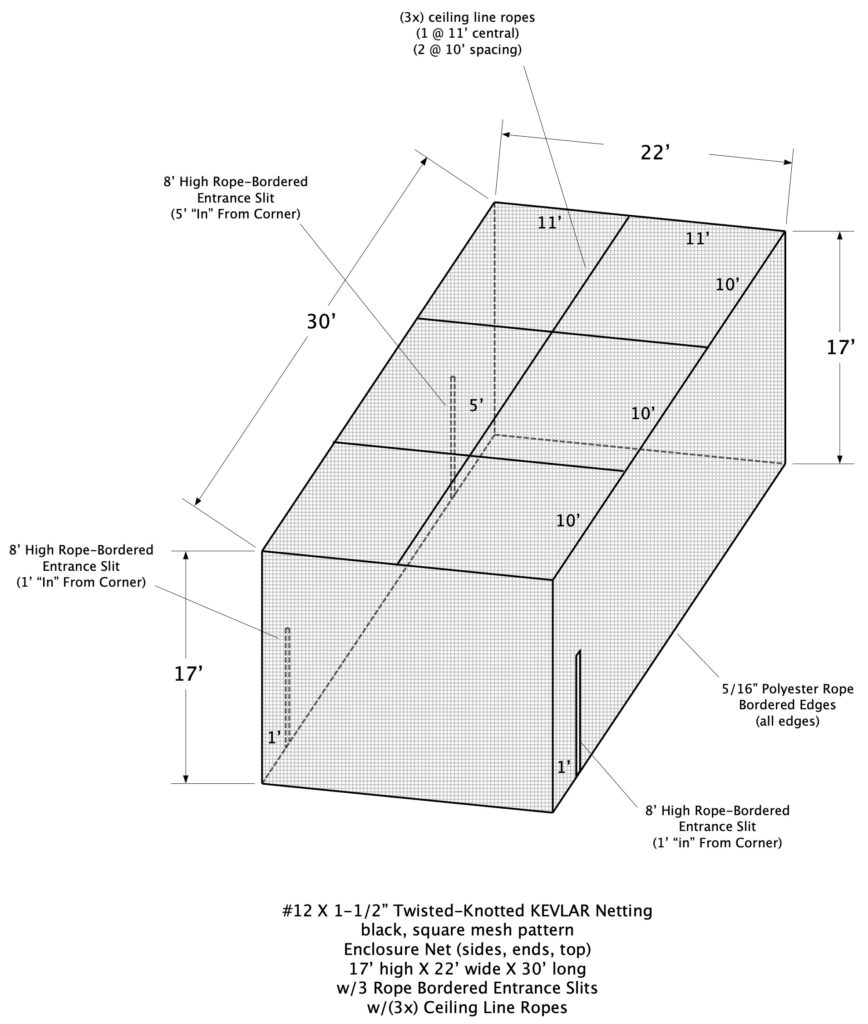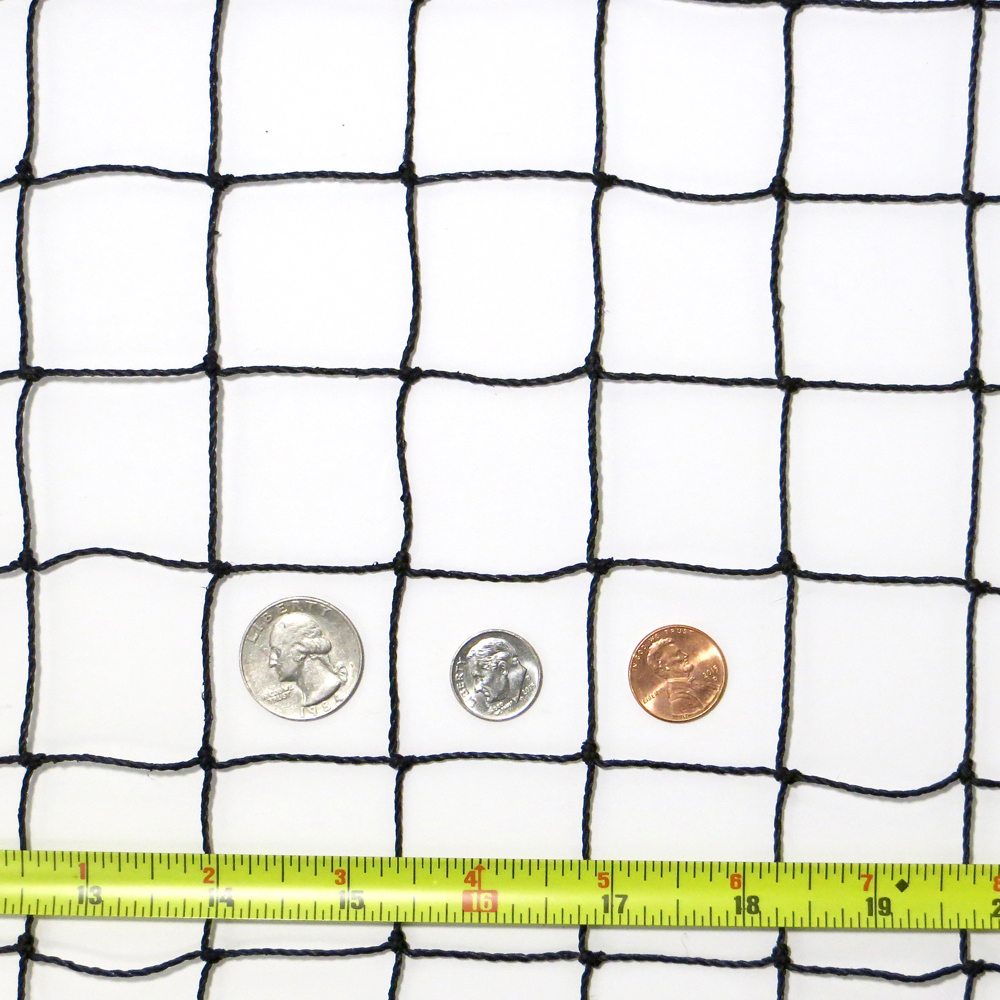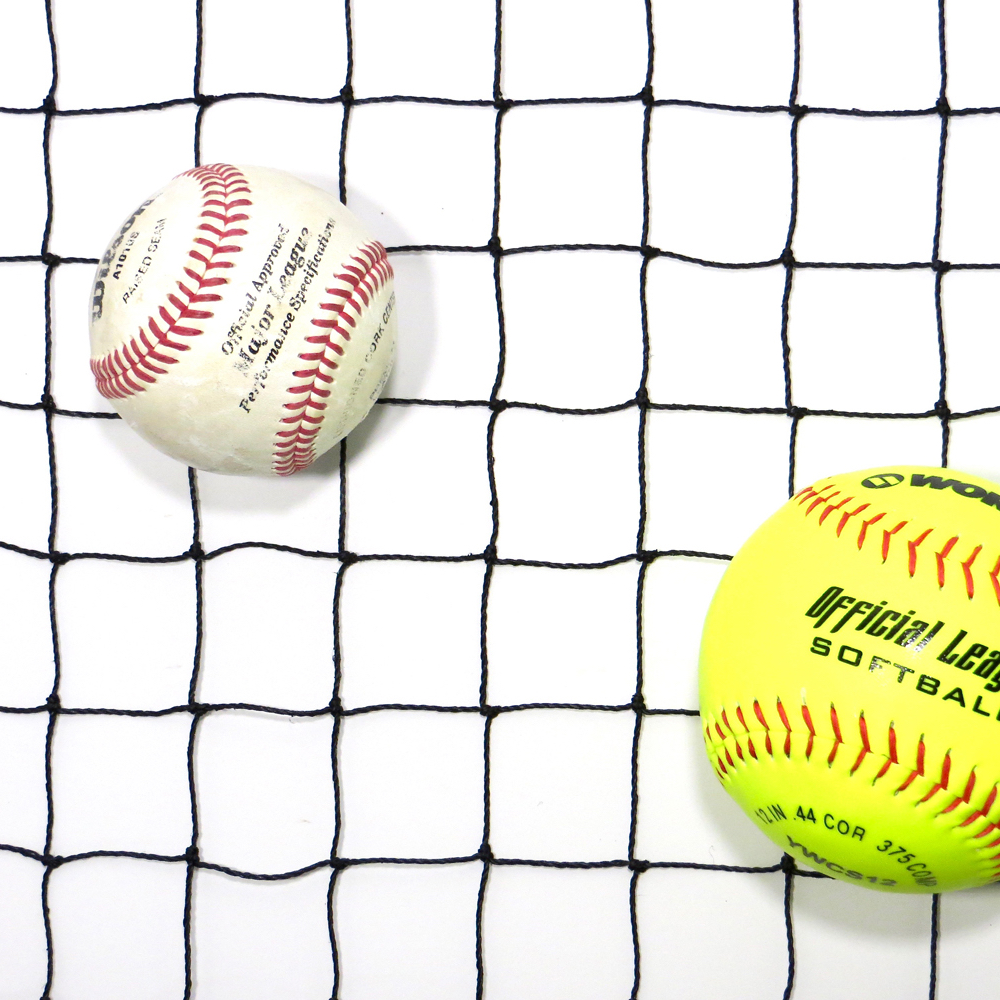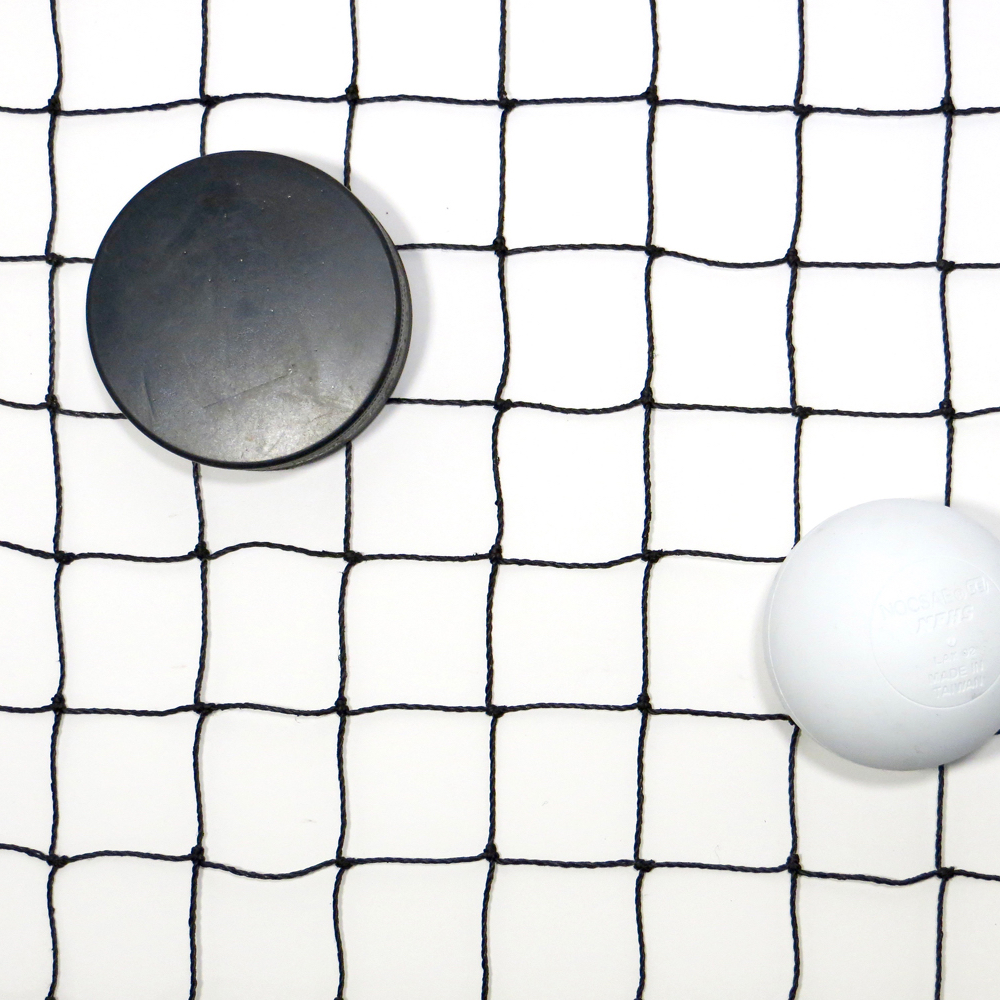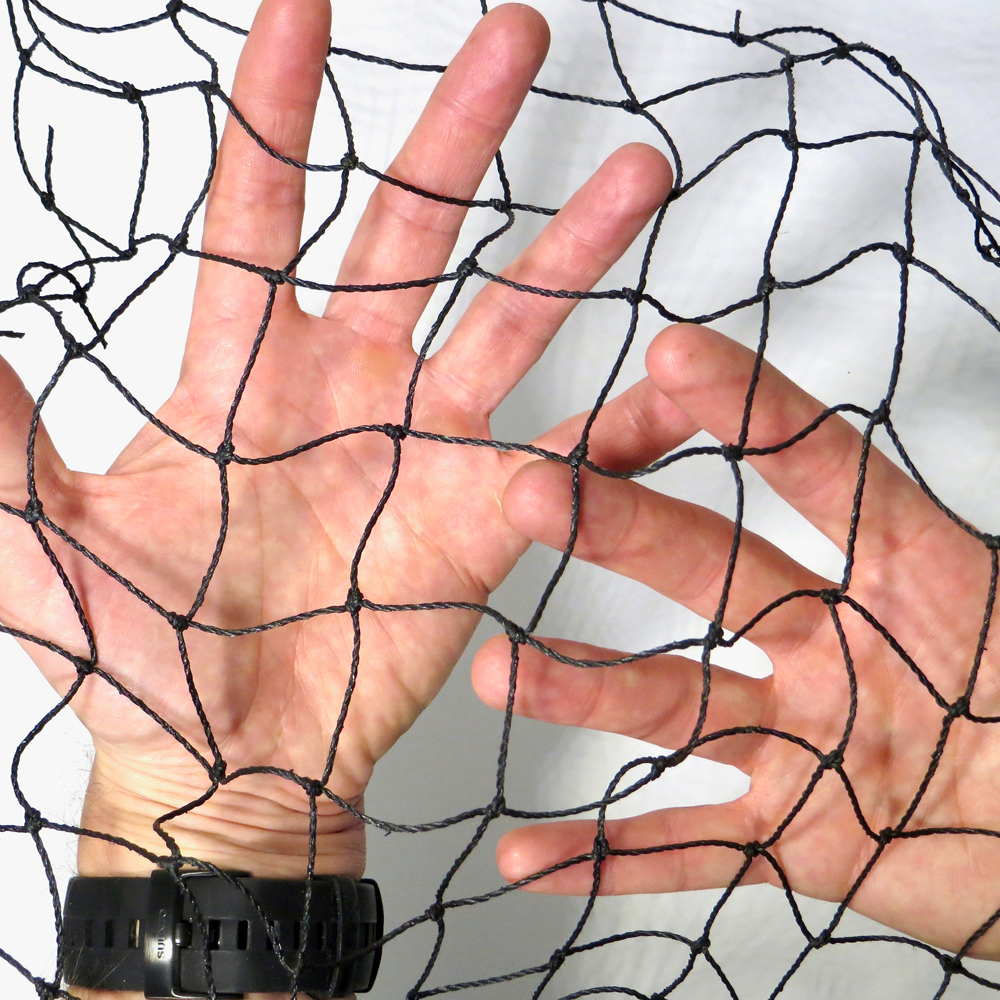 Many thanks again to all of our very appreciated custom netting customers and clients! Gourock.com is proud to be your trusted and dependable netting supplier!
– Josh Grzyb @ Gourock.com Custom Netting