Scoreboard Protection Netting
At Gourock.com we supply nets and netting panels that are used for a very wide variety of safety and protection needs. At many different sporting facilities, stadiums, and arenas there are scoreboards in-place that need to be protected from impacts to prevent damage. One of the best ways to protect scoreboards and displays is by installing a protective barrier net in front of it, and we can provide the nets built according to any particular dimensions needed for coverage.
For scoreboard protection netting that is used for larger object considerations, for instance in soccer and football uses, the 4″ mesh size knotted nylon netting is a recommended and dependable selection. For smaller objects such as baseball and softball protection purposes, the 1-3/4″ mesh size netting options are to be used. With the materials that we supply here at Gourock.com, including Nylon, Kevlar, and HMWPE netting options, you can use very strong netting twines that can be installed very tightly within the surrounding support structure. The nylon barrier nets available from Gourock can be ordered directly online through our Custom Netting Calculator, and with the wide variety of twine thicknesses and mesh sizes to choose from you can source the best protective netting fit for your scoreboard protection.
Here is a recent example of a scoreboard protection netting installation at an outdoor soccer facility, and the netting that we supplied for this particular project was the #30 X 4″ twisted-knotted DuPont® 66-728 nylon, with a 5/16″ Dacron® rope bordered finishing edge. The net was installed tightly within a surrounding framing of tensioned aircraft cable, and the intended purpose of the installation was to block the scoreboard from errant soccer balls and missed shots on goal.
Many thanks again to all of our very appreciated custom netting customers and clients! Always feel free to keep in touch with us at Gourock.com and we can continue to facilitate your custom athletic netting needs!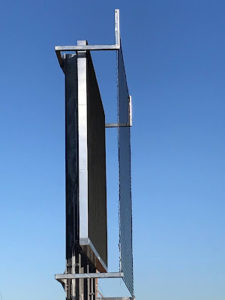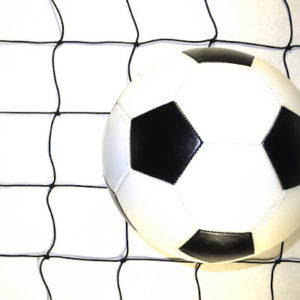 -Josh Grzyb @ www.gourock.com