Maximizing Court Space with Custom-Sized Court Divider Nets for Training Facilities
Basketball court netting is a popular and helpful feature for ball containment and efficiency of playing space for many different gymnasiums and training locations. Used as court divider nets and general containment nets for various locations within a basketball court area, netting is a fantastic solution for keeping players and spectators safe from errant balls as well as separating certain locations for different types of play and practice. Gourock.com specializes in supplying many different types of basketball training locations with high-quality nets and netting productions that are custom-built to each customer's specific sizing and dimensional requirements – which maximizes the efficiency, safety, and aesthetic of their available court space.
One of our very valued basketball netting clients over the last many years is Shoot 360 – which is a firm that designs and constructs some of the most innovative and respected basketball training centers and facilities throughout the USA. From the Shoot360.com site: "Passionate about the game of basketball we have focused on raising the bar for basketball training and competition on a global level. Our passion for the game has fueled our progress in developing the most technologically advanced and immersive basketball training and competition experience in the world. Powerful training tools and performance metrics used to measure improvement are instantly at our member's fingertips and real-time virtual training and competition is no longer a concept it is a reality."
For Shoot 360 locations we have their basketball court divider nets produced to a variety of different customized lengths that they require for specific gymnasium sites. We have supplied their basketball containment nets for many years, and the netting designs they require include webbing bordered perimeter edges with grommets stamped every 12″, along with 8′ tall rope bordered slits in particular netting panels that are utilized as pass-through zones. The mesh used is always the #36 X 1-3/4″ DuPont® type 66-728 twisted-knotted nylon netting, which is prepared in a square mesh pattern and is 100% Made in the USA. For commercial basketball divider nets (as well as many professional sports training facility nets) the #36 twine thickness nylon netting is a highly recommended and preferred product selection due to its high tensile strength, high abrasion resistance, and fantastic ease-of-use.
Shoot 360 installs a series of track systems in which the netting is clipped underneath, allowing for their training facilities to be separated into a variety of different training zones and practice areas. They use only the highest quality and modern basketball training technology and equipment, which means that their netting needs are required to be specifically tailored to specific sizes and featuring the most dependable mesh materials. This is what we specialize in at Gourock.com, and can offer you and your basketball or training organization the same – along with other great netting options to consider as well. Always feel free to get in touch with us with your inquiries into gymnasium barrier nets, ball containment nets, or court divider nets – it is our pleasure to assist!
From the many netting productions supplied to Shoot 360 over the last few months, here are 4 basketball containment netting jobs that have been produced and shipped out to some of their training locations across the country. For all 4 of these facilities the nets were fabricated to a height of 16′-10″ in order to best function with their track systems, and then there are different lengths and pass-through locations that are specific to each different basketball court. Quantities of custom netting panels range from 5 units to 13 units, simply depending on what is needed for each Shoot 360 location – and we can typically have netting productions like these completed and ready to ship out within 3 working weeks on average.
Many thanks again to everyone at Shoot 360, it is our absolute pleasure to be your trusted and dependable custom netting supplier – we appreciate your long-term netting business very much!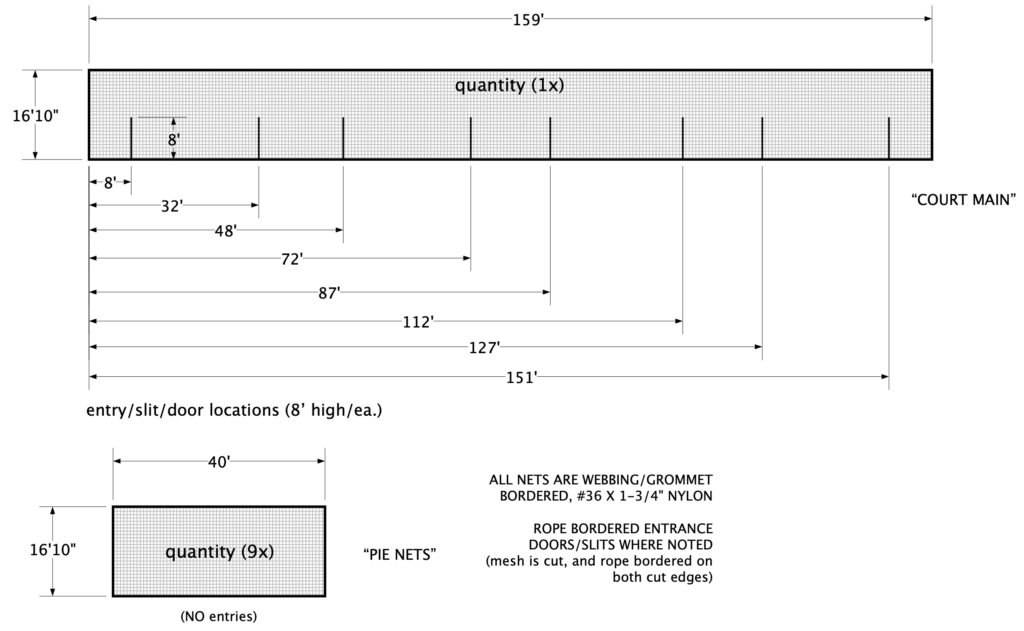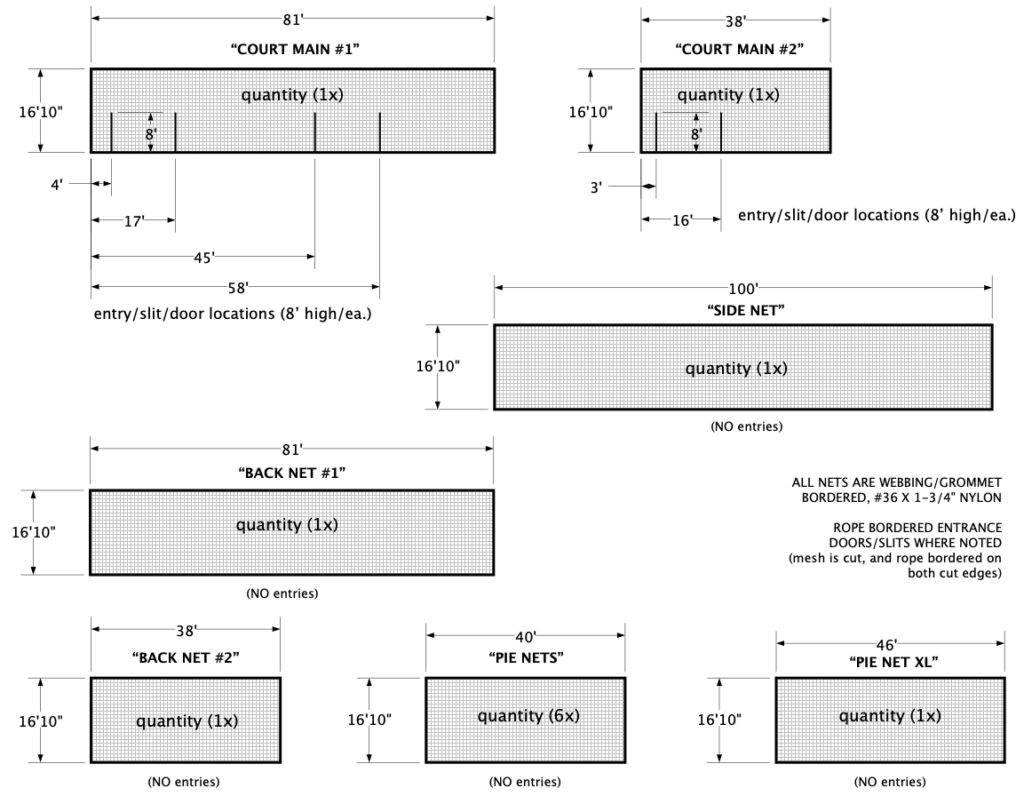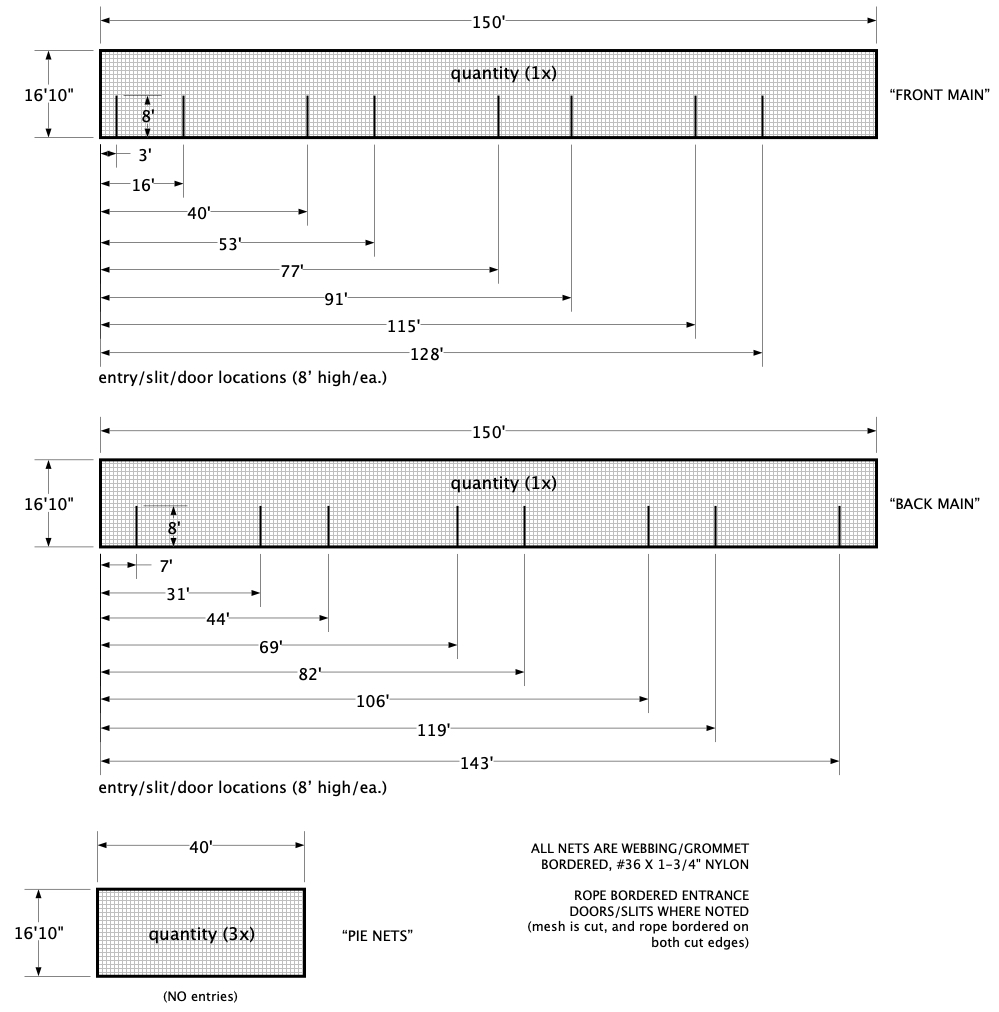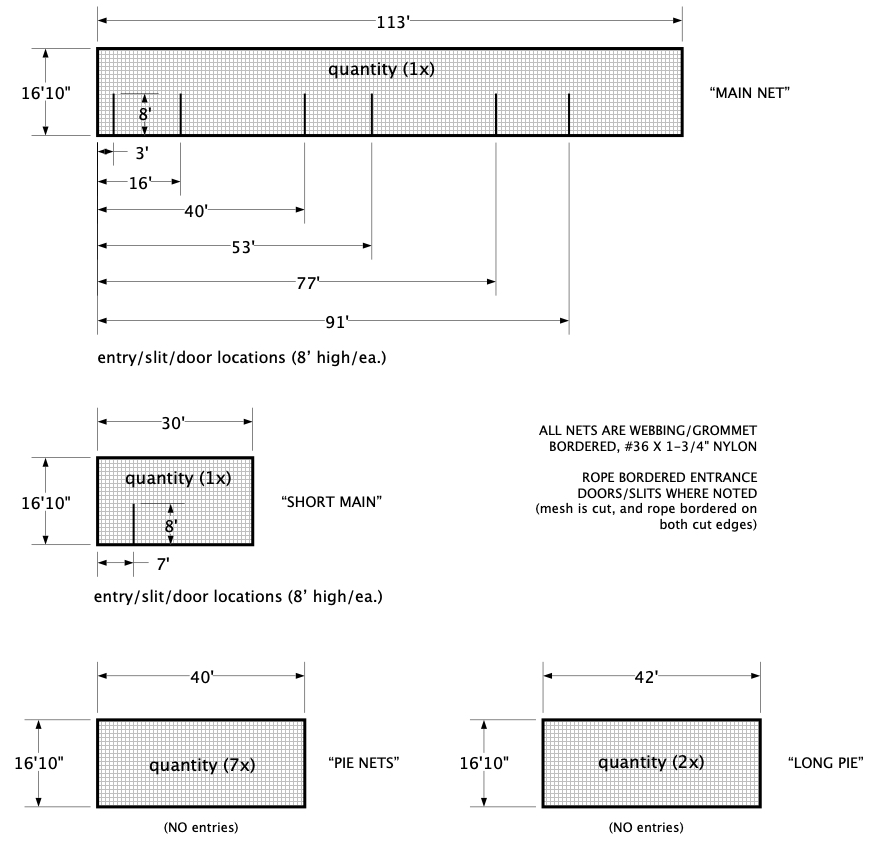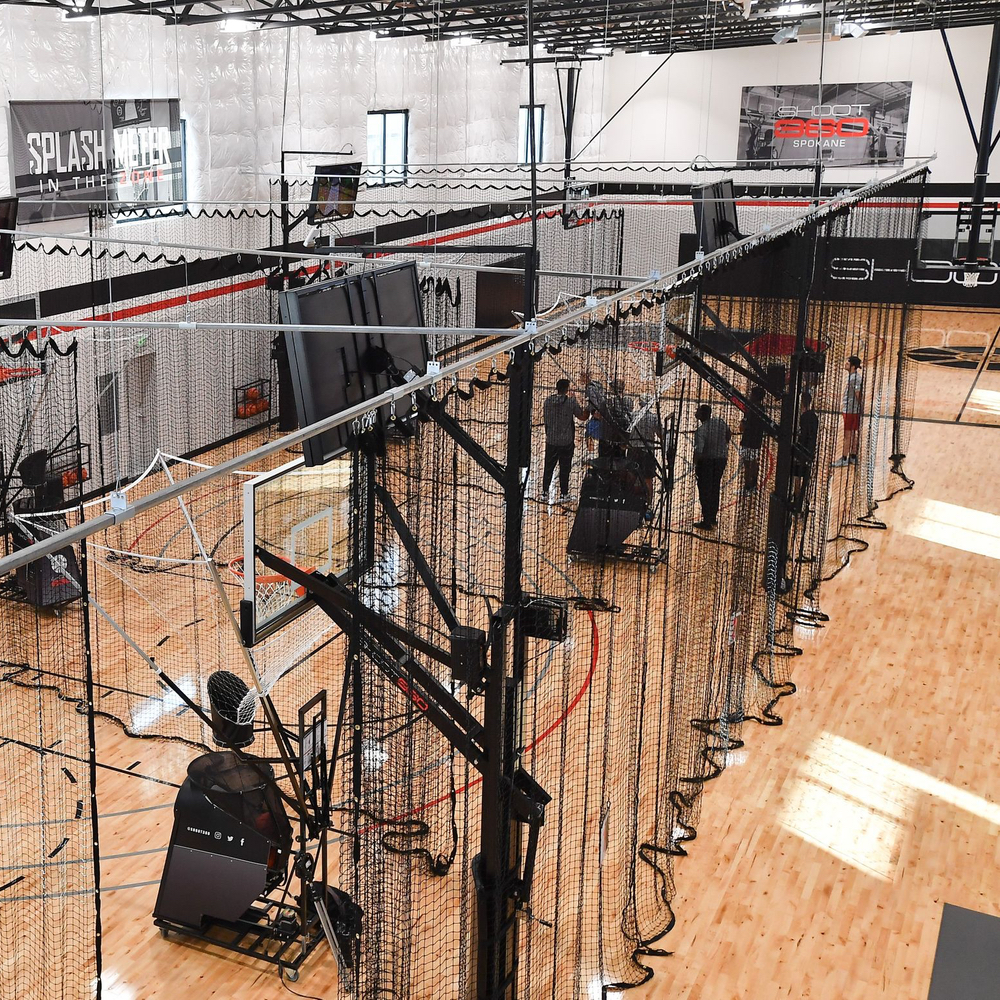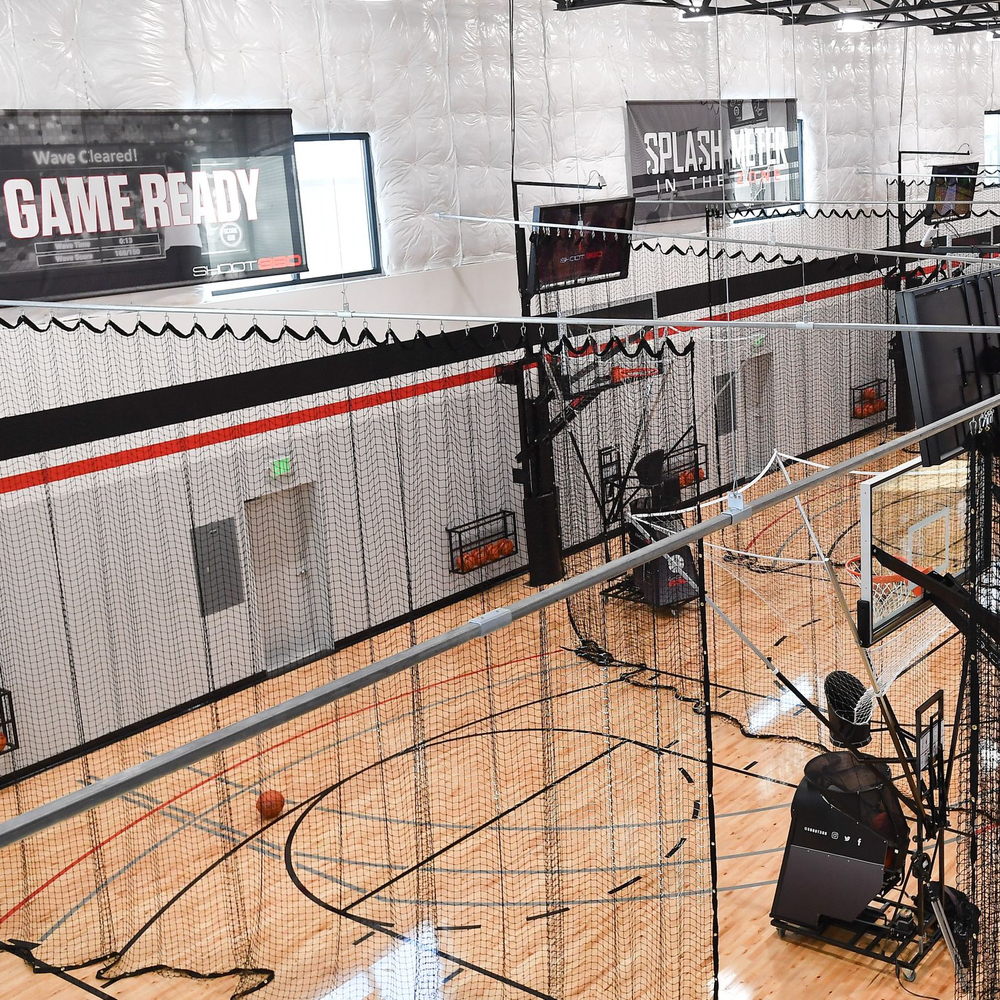 – Josh Grzyb @ Gourock Custom Netting